Dear CT Library Community- This is not a drill.
The governor's FY18-19 budget proposes total elimination of funding for the borrowITCT program. The Connecticut Library Association is fighting to restore full funding to this critical program that has worked successfully since 1973.
How can you help? CLA is sponsoring a letter writing campaign across the state.  
Please help out:  write a letter to your legislator. Oxford Library will be sponsoring a letter-writing program day opportunity for those patrons who wish to support restoring the cuts to our Interlibrary loan book delivery system in the governor's proposed budget. All the information you need is below.
Thursday, March 23rd from 9am-8pm, come in anytime and write to your state representatives-paper, pens, and envelopes provided. Draft letters to our legislators can be found here: Draft letters . We will be happy to feature all the usage statistics and needs met here at Oxford Library by this service for your review. These are some talking points:
"borrowIT CT" (formerly known as Connecticard) is a cooperative program among public libraries in Connecticut that allows a resident of any town in the state who holds a valid borrower card issued by their home library to use that card to borrow materials from any of the 192 public libraries participating in the program. Using their hometown cards, non-residents may borrow any of the materials that participating libraries lend to their local borrowers.
I am writing to urge your support of borrowIT CT with full restoration of the cooperative program funds of $806,000.
We could neither afford in our budget, nor store in our building, all the items our patrons need, so our patrons rely heavily on borrowIT CT to access these vital materials.
Reciprocal lending is one of the core strengths of Connecticut libraries. Libraries voluntarily participate in the program. Currently 192 libraries receive payments for agreeing to loan library materials to nonresidents
Last year throughout the state, 3,891,944 items were loaned to non-residents—that is approximately 58.4 million dollars' worth of materials. These materials are not just for pleasure reading- they are resources on education, employment, and difficult personal topics. In our state, that is almost 4 million opportunities for personal growth, self-directed education, and self-improvement. Our town, our state, and our country are much better places when our residents and citizens have access to vital resources on education, employment, and personal growth.
Public libraries help keep the public informed, and allow patrons free access to information that can improve their lives. Now, more than ever, it is imperative to ensure the public has free access to information provided by library materials as well as databases purchased with library funding. If we continue to cut funding to valuable library services, everyone will suffer.
---
Tax Tips from Oxford Library
---
If you are an ION Bank customer or know someone who is, we are asking for your vote!  Each year ION Bank Community Award Foundation asks ION Bank customers to vote for their favorite non-profit organization.  Each vote counts for at least a $25.00 donation to the non-profit through the foundation!  This year is critical for the Friends of the Library in Oxford to raise as much funding as we can. We would like to be able to help support the Oxford Library as much as possible once the construction is complete.  The best part is…..it only costs you a minute to vote!
Voting takes place from February 1st thru March 31st.  Please click on the following link: Ion Bank Award Vote
---
Please Buy a Brick for Oxford Library! Click this link: Order Bricks to place an order online. If you cannot order online, stop by the library to place your order.
*** PLEASE NOTE SYMBOLS UNDER THE MEDALS/NATIONALS WILL ONLY FIT ON 8X8 BRICKS***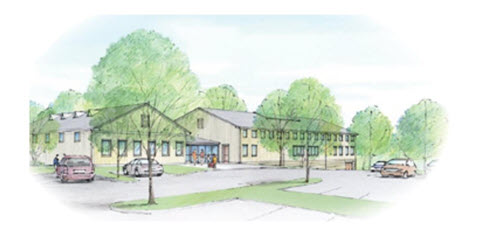 Thank you for your help!
---
Check out the progress at the new Library site, 49 Great Oak Road:
WE NEED YOU! Interested in helping us improve our new library space? We are looking for volunteers to help our Friends.  If interested, please call or come in to sign up to help.
---
To sign up for Wowbrary, which is a service that sends you free weekly emails featuring Oxford Library's most recent and wonderful new books, DVDs, and CDs we acquire each week, click here: Sign up for Wowbrary emails. Then enter the ZIP code, choose the circle next to Oxford Library, enter your email address twice, and click submit. Then you are all set to receive our weekly updates. Wowbrary allows you to immediately place reserves on all items you see of interest to you by clicking on the titles.

---
Adult Programs: Event Registration Link

World Languages Program: Join us every Friday at 11am-12pm to travel the world from your library!
SCOLA is the world's premier provider of foreign television programs from around the world and provides other foreign language resources, language lessons, and learning material.
Every week we will be exploring a new culture-this week the Russian Federation!
---
Adult Book Discussion Group-expanded now at two times!
Please join us for either the 1:30pm or the repeated 6:30pm Book discussion on Thursday, April 20th.
I've Got Your Number by Sophie Kinsella

Poppy Wyatt has never felt luckier. She is about to marry her ideal man, Magnus Tavish, but in one afternoon her "happily ever after" begins to fall apart. Not only has she lost her engagement ring in a hotel fire drill, but in the panic that follows, her phone is stolen. As she paces shakily around the lobby, she spots an abandoned phone in a trash can. Finders keepers! Now she can leave a number for the hotel to contact her when they find her ring. Perfect!
Well, perfect except that the phone's owner, businessman Sam Roxton, doesn't agree. He wants his phone back and doesn't appreciate Poppy reading his messages and wading into his personal life.
What ensues is a hilarious and unpredictable turn of events as Poppy and Sam increasingly upend each other's lives through emails and text messages. As Poppy juggles wedding preparations, mysterious phone calls, and hiding her left hand from Magnus and his parents, she soon realizes that she is in for the biggest surprise of her life.
---
 Check out these new reference links:


Newsbank-Find A Topic
America's News
Connecticut Post Newspaper
Waterbury Republican-American Newspaper
---
DONATIONS:  Please contribute to the Friends of the Library in Oxford. Every dollar you donate to the Jane D. Weiss Family Foundation will be matched to double the donation to the Friends of the Library in Oxford. More information can be found here.
Donations of $25 and over with your name and address will be acknowledged as a charitable tax deduction. Thank you for your continuing support.
---
Kindle Titles available! Please check out our 2 Kindles donated by the Friends of the Library in Oxford. We just added numerous titles to both machines — the newest in fiction and nonfiction bestsellers are available. Come by the library to check them out! See title list.
---
Comments, suggestions or questions? Contact the webmaster at staff@oxfordlib.org
The Oxford Public Library is monitored by video surveillance cameras to deter criminal activity against the Library's property, staff and patrons.