The next meeting of the Friends of the Library will be Thursday March 2 at 6:30 pm. 
---
---
If you are an ION Bank customer or know someone who is, we are asking for your vote!  Each year ION Bank Community Award Foundation asks ION Bank customers to vote for their favorite non-profit organization.  Each vote counts for at least a $25.00 donation to the non-profit through the foundation!  This year is critical for the Friends of the Library in Oxford to raise as much funding as we can. We would like to be able to help support the Oxford Library as much as possible once the construction is complete.  The best part is…..it only costs you a minute to vote!
Voting takes place from February 1st thru March 31st.  Please click on the following link: Ion Bank Award Vote
---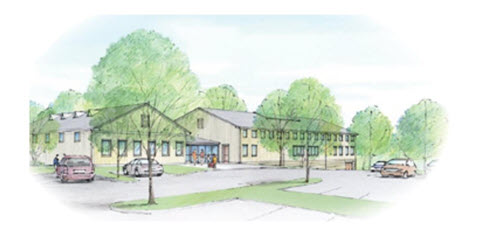 Click this link: Order Bricks to place an order online. If you cannot order online, stop by the library to place your order.
*** PLEASE NOTE SYMBOLS UNDER THE MEDALS/NATIONALS WILL ONLY FIT ON 8X8 BRICKS***
Thank you for your help!
---
The Friends of the Library in Oxford ("FOLIO") is a non-profit organization whose purpose is to maintain an association of persons interested in the Oxford Public Library; to focus public attention on library services, facilities and needs; and to stimulate gifts, endowments and bequests to the library. FOLIO also provides supplementary programs, service and equipment to increase the scope and effectiveness of the Oxford Public Library and to raise funds to that end.
WE VALUE OUR MEMBERS!…they make it possible for us to carry out our mission of providing resources which help the library running smoothly and enables us to provide services for our community of readers.
The Friends have raised money to enhance programs and services offered by the Oxford Library.  Our Friends members have volunteered many hours in the past year, and performed fundraising.
With your support, FOLIO can help supplement the Oxford Public Library with quality programs and resources such as:
·         Museum Passes
·         Special Events (concerts and author visits)
·         Computer access, Kindles E-books and other technology resources
·         New Furnishings for the Library community
·         Educational programs for children and adults
The Friends meet on a monthly basis to discuss ongoing activities.  Each member is entitled to a vote on any upcoming actions.  Please feel free to join us at our next meeting and see if you would like to become a Friend!
For more information please contact the Oxford Public Library at 203-888-6944 or email us at OxfordFolio@yahoo.com.  You can also follow us on Facebook for all the latest FOLIO happenings!