Sign up for Wowbrary (Click Wowbrary to start) -

free weekly alerts of all our newly added materials!

eSequels indexes character, location and subject as well as author and title so you can identify a series that you may recall only vaguely.

eSequels gives brief annotations that describe each title without "giving away" any surprise endings.

And last, but most important for some readers, eSequels lists the novels in the correct reading sequence so you can begin at the beginning rather than blunder into the middle of "Act III."
---
Looking for books and authors just like one you have read? Try using our new databases Novelist or Novelist for grades K-8.
---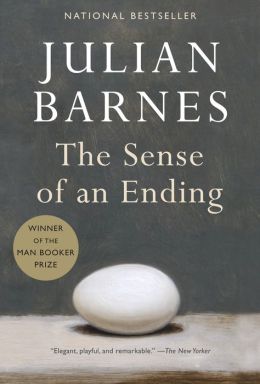 Adult Programs:
Book Discussion: Join us on Thursday, December 19th at 6:30pm for our
next adult book discussion, The Sense of an Ending by Julian Barnes
This intense novel follows Tony Webster, a middle-aged man, as he contends with a past he never thought much about—until his closest childhood friends return with a vengeance: one of them from the grave, another maddeningly present. Tony thought he left this all behind as he built a life for himself, and his career has provided him with a secure retirement and an amicable relationship with his ex-wife and daughter, who now has a family of her own. But when he is presented with a mysterious legacy, he is forced to revise his estimation of his own nature and place in the world.
Winner of the 2011 Man Booker Prize
Shortlisted for the 2011 Costa Novel Award
---
DONATIONS-Please contribute to the Friends of the Library in Oxford. Every dollar you donate to the
Jane D. Weiss Family Foundation will be matched to double the donation to the Friends of the Library in Oxford.
Donations of $25 and over with your name and address will be acknowledged as a charitable tax deduction.
Thank you for your continuing support.
---
New Kindle Titles available! Please check out our 2 new Kindles donated by the Friends of the Library in Oxford. We just added numerous titles to both machines-Kindle Title List-the newest in fiction and nonfiction bestsellers are available. Come by the library to check them out!
---
Please check out our Overdrive Downloadable Audiobook and E-book Service-
Click here to get started: http://bibliomation.lib.overdrive.com
For help downloading the initial needed software, check out the videos here:
http://www.overdrive.com/help-videos/
Downloadable audiobook service from the State Library available now!
Click http://iconnct.oneclickdigital.com to get started.
Comments, suggestions or questions? Contact the webmaster at staff@oxfordlib.org.
Site last updated: December 2, 2013.